¡Hola! I'm Lengi, your AI teacher. I answer your questions in the chat or correct your sentences or texts.
Here's how it works:
1. Open the chat
You can start the chat with Lengi anytime on any page of the learning platform using the chat icon.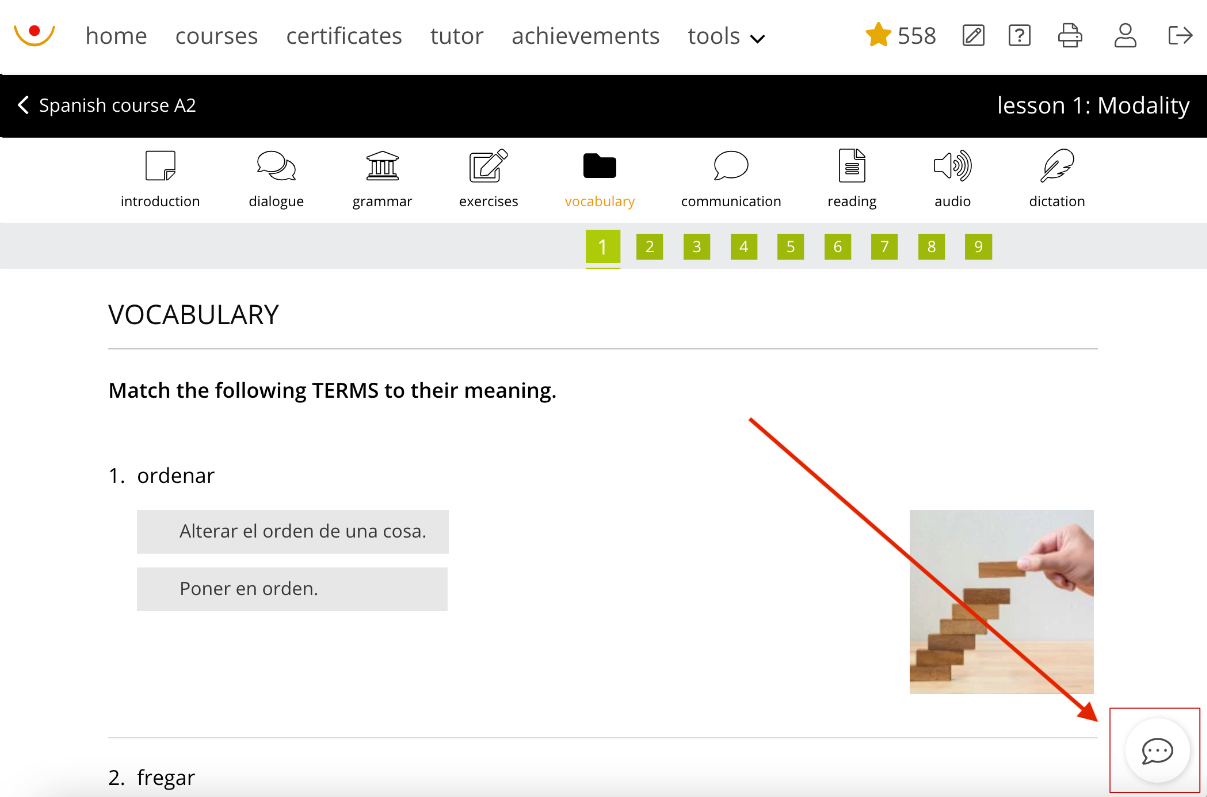 2. Then, select how Lengi can help you in the chat window.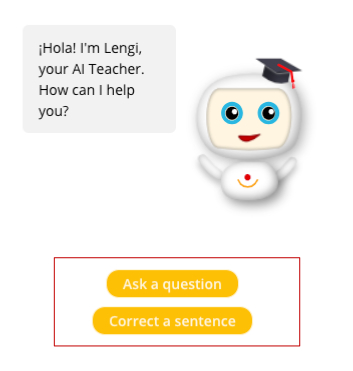 Ask a question
You can ask Lengi questions about the Spanish language (grammar, pronunciation, vocabulary, etc.). He will answer you in the language you ask the question in.
Correct sentences or texts
You can enter a Spanish sentence in the chat and Lengi will correct it for you and explain your mistakes in the language you have selected in your Lengalia profile.
3. Now you can enter your question or sentence in the text input field.