1. For beginners with no previous knowledge, we recommend the following courses:
Spanish course A0

 
Spanish pronunciation

 
2. For students with previous knowledge of Spanish:
a. Test your level
Test your level of Spanish with our placement test.

Spanish placement test

b. Choosing a course
In the course list you can see the recommended level for each course, so you can choose the right one for you.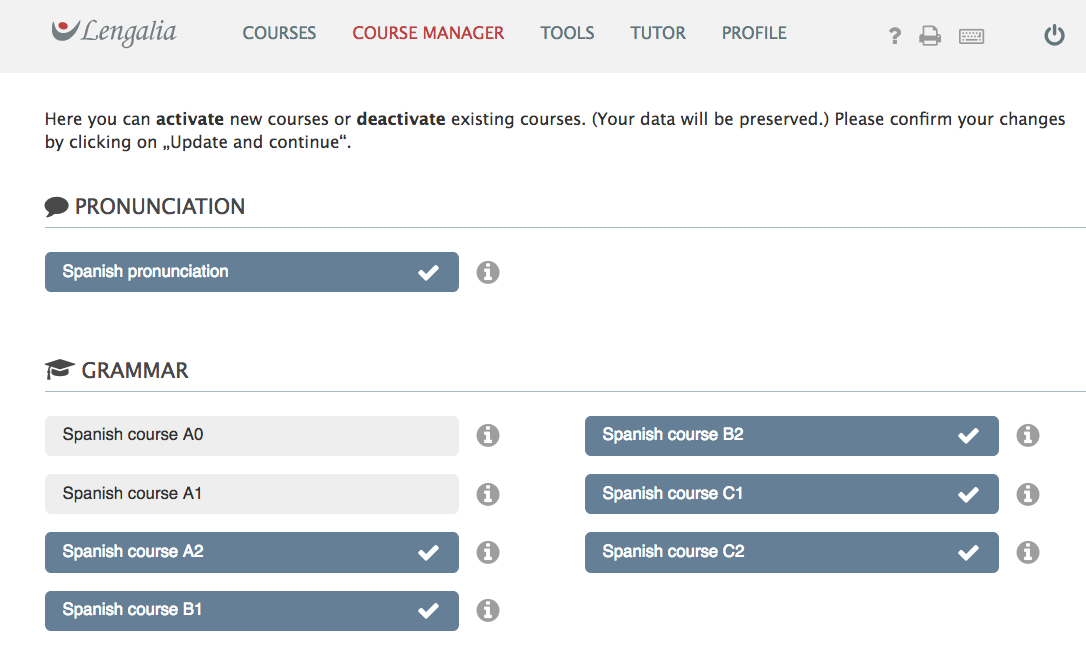 c. Add/ remove courses
You can do so in the "course manager".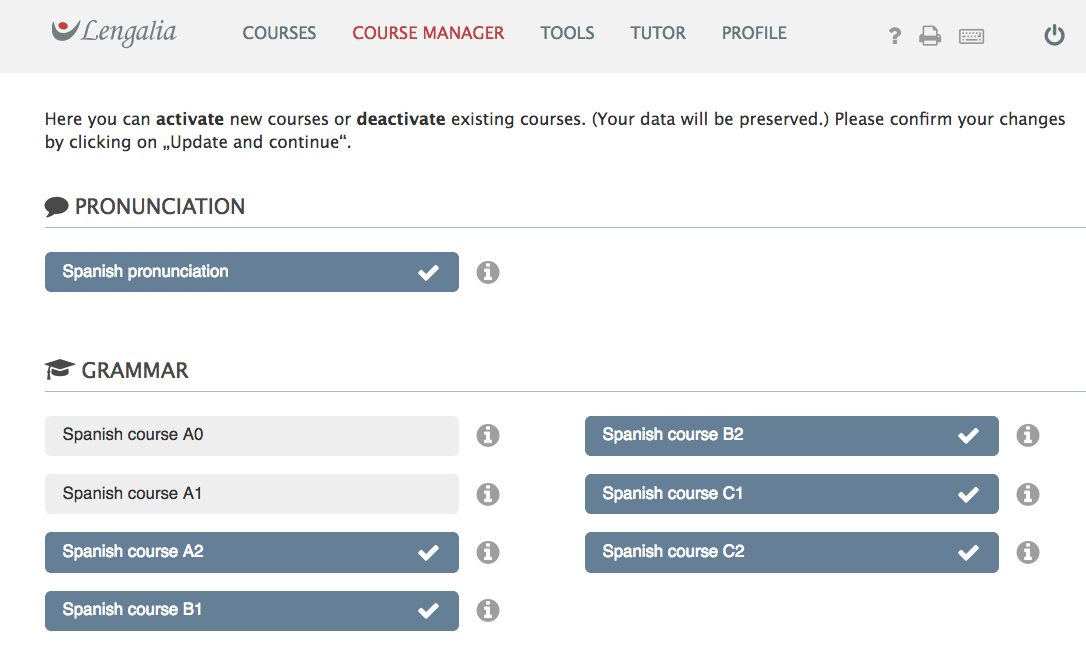 *Lengalia summer update 19: Use the bookmark to add or remove courses from "my courses". Your learning progress will still remain stored in your account.

d. Continuing with a course
In your start page you can see the course you are currently taking. From here, you can either continue with that course or choose another from the course list.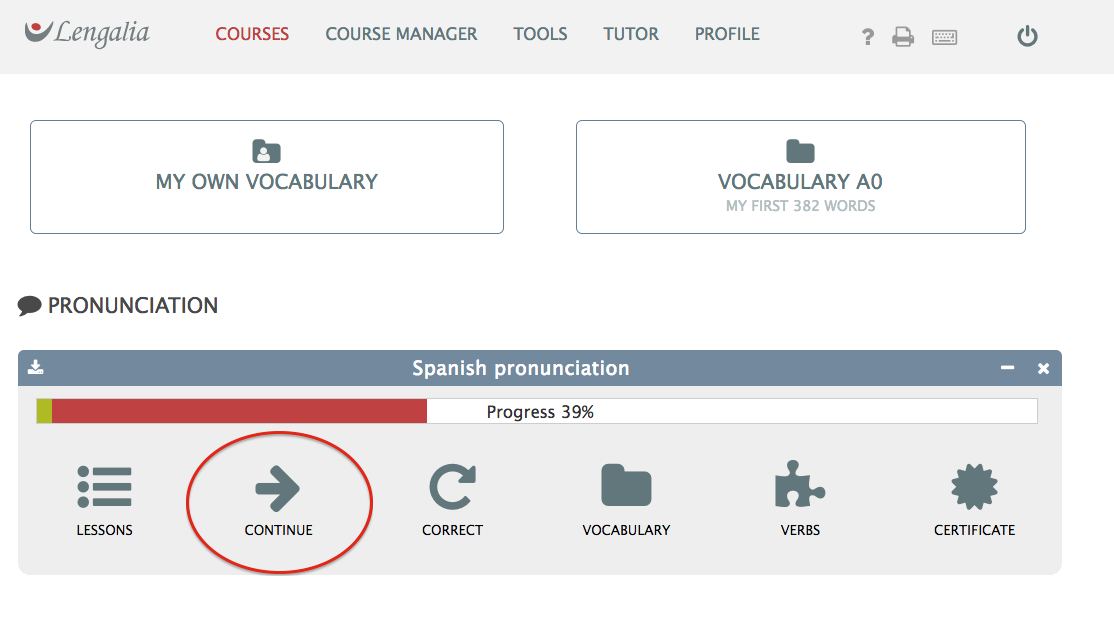 e. Changing your course
You can do so in the "courses".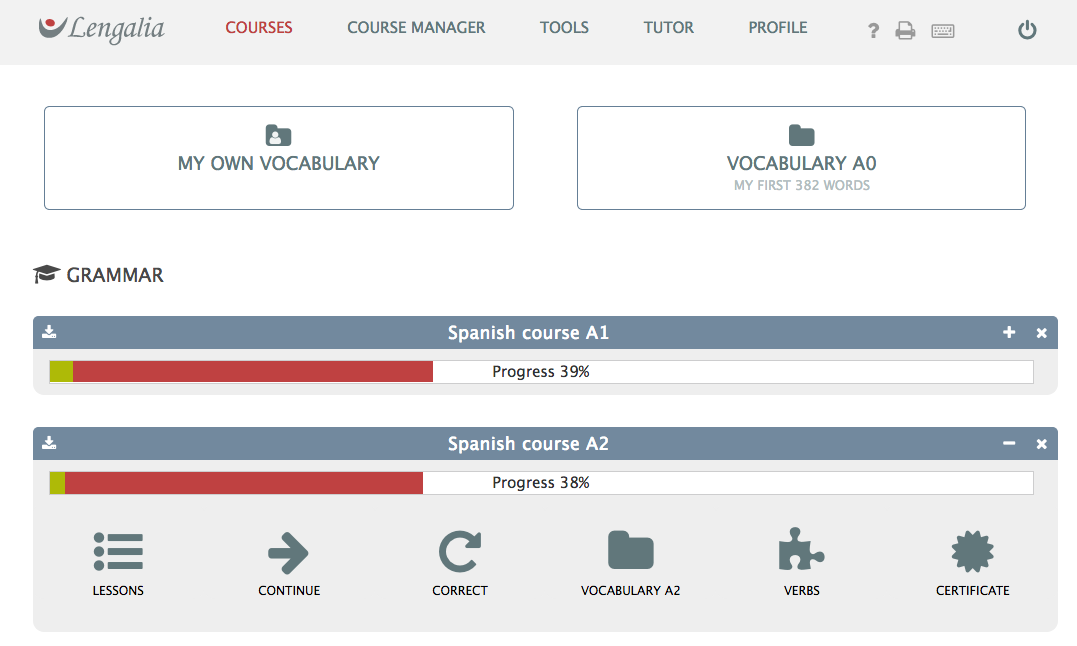 *Lengalia summer update 19: You can change your course by going to the "course list" and selecting a new one.