1. For beginners with no previous knowledge, we recommend the following courses:
Spanish course A0

 
Spanish pronunciation

 
2. For students with previous knowledge of Spanish:
a. Test your level
Test your level of Spanish with our placement test.

Spanish placement test

b. Choosing a course
In the course list you can see the recommended level for each course, so you can choose the right one for you.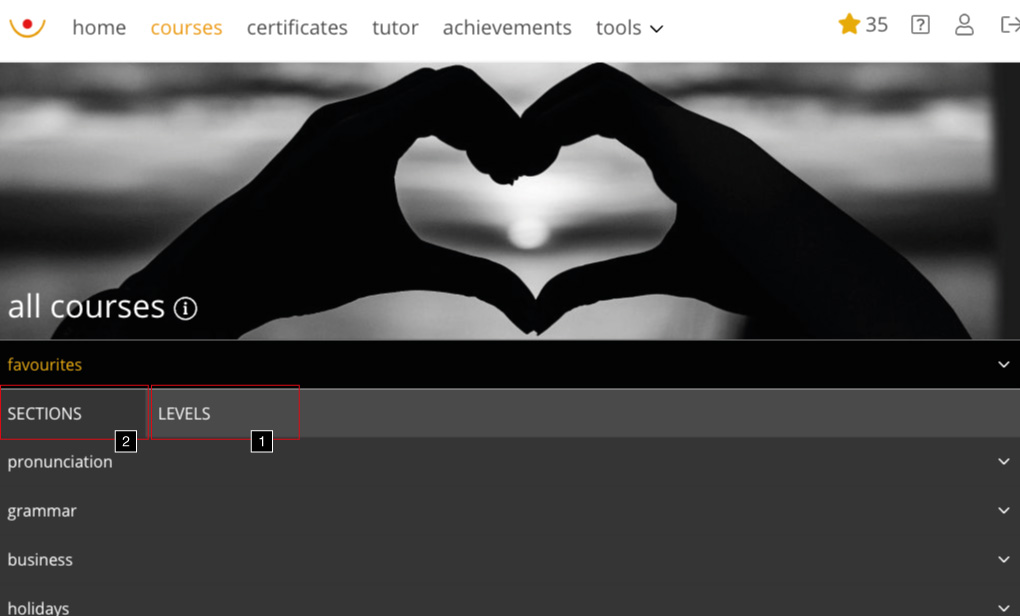 There is also a search function on the "courses" page which you can use to search for topics manually (1). Click on the drop-down menu on the right (2) and you will see the total number of available topics related to your search and be able to select one.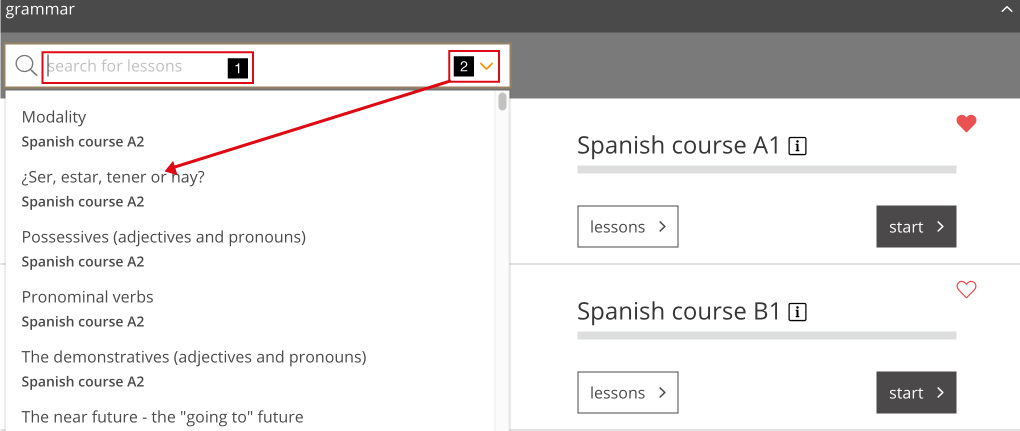 c. Add course to favourites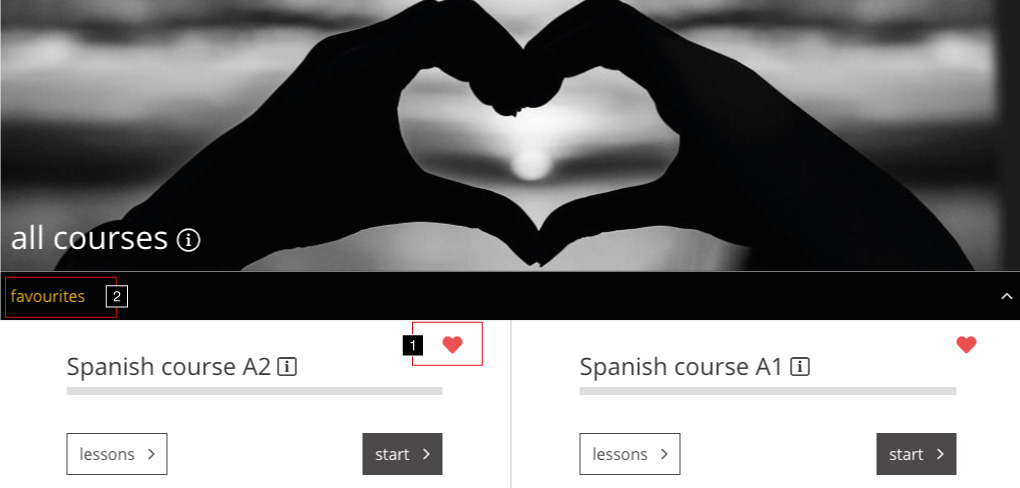 On the "courses" page, you can add courses to your favourites by clicking on the heart. These courses will then appear in your favourites, allowing you to access your courses more quickly. Reclicking on the heart will remove the course fom your favourites (your progress will always be saved regardless).

d. Continuing with a course

e. Changing your course
The homepage shows the 5 most recent courses you have undertaken with the latest course at the top. Click on "continue" to continue learning. If you want to start a different course, click on "courses".