In order to take the final test, it is necessary that you buy at least 1 month access to the desired course. The test is in the last lesson of the course and can be taken at any time.

To obtain your certificate, you need to pass a test. After completing the final test, you'll receive your result from our virtual teacher.

Afterwards you can also download it: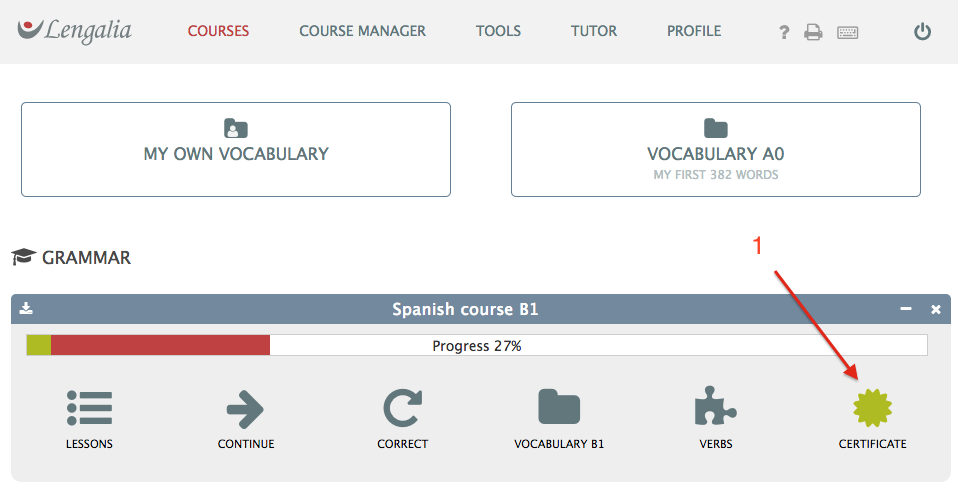 If you have scored more than 70%, you have passed the test and you can download the certificate as a PDF file straight away. If you do not pass, you will get two chances to retake the test. If you haven't passed the test after the third try, you will have to book the course again. You have one hour to complete it.
Attention: The name that will appear on your certificate is the name you typed in your profile.