1. You can add vocabulary directly in the section called "my own vocabulary", by clicking on the "+" icon. If you want to edit this vocabulary, you can do so by clicking on the box.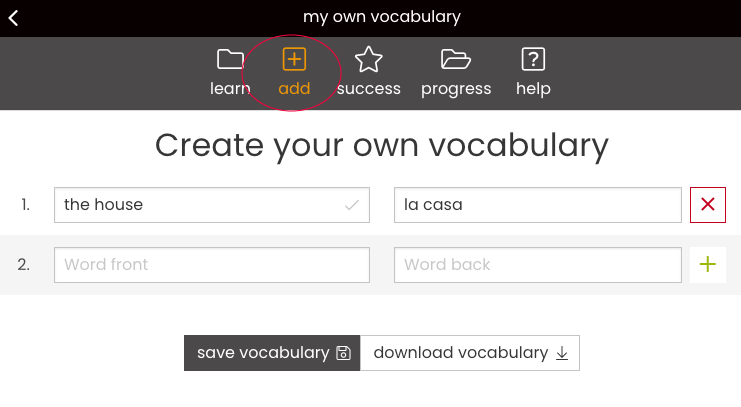 2. Through the online translator
When you double-click on a word you don't know, a window displaying the translation in your native language will appear. You can then add that word directly to your personal vocabulary trainer; you don't have to do anything else.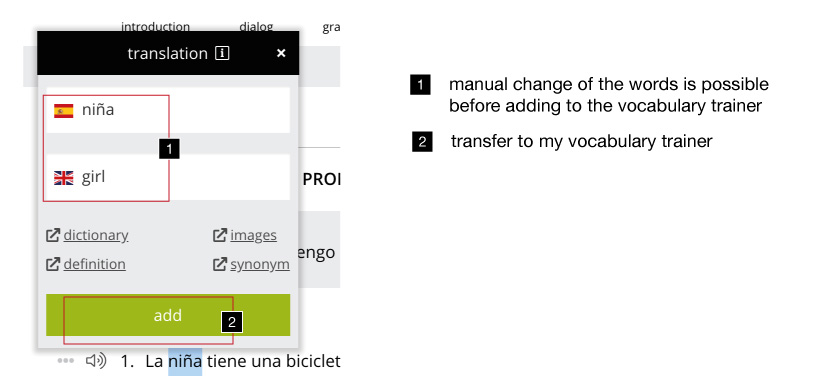 Hint: Don't write down just one word — add something that you associate with it. For example, instead of writing "la casa", write "la casa blanca", or instead of "comer" write "comer chocolate", etc. That way you'll easily be able to remember more words.
Once you have successfully added a new word, you'll see the message "Vocabulary added!". Once your level is full of vocabulary, you will get a second message: "Your first level is full. Please study the vocabulary from this level first!"