Course vocabulary / Voc2go
Under Courses, audio files corresponding to the courses are available for download as mp3.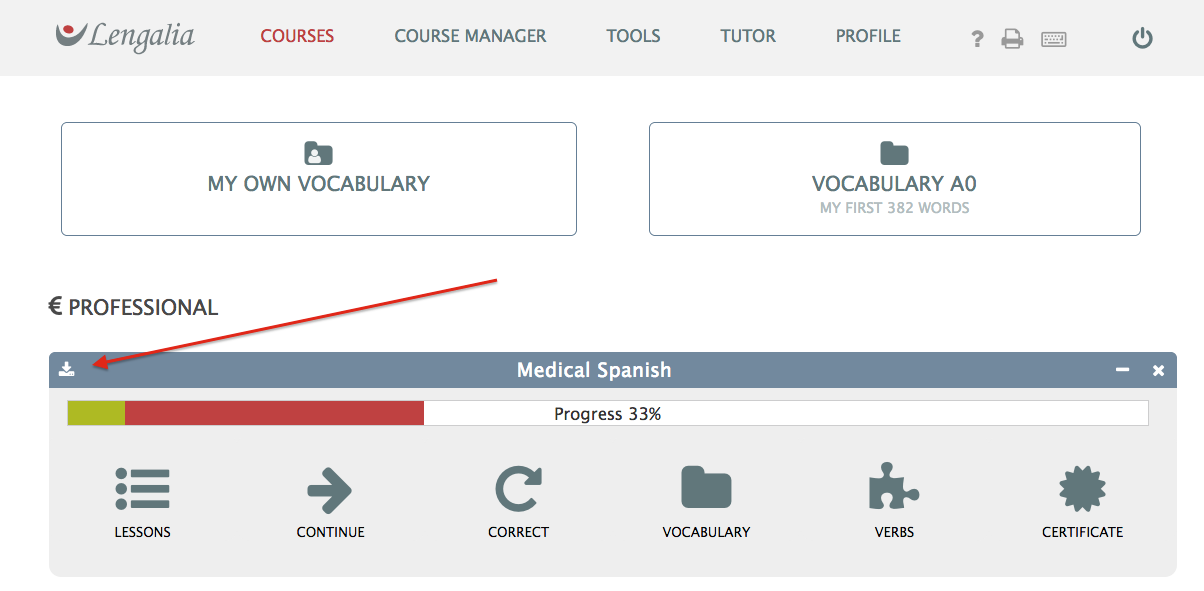 *Lengalia summer update 19: In the vocabulary trainer you can download the audio files for each course in mp3 format. These are available for most courses and languages, but not for all of them yet.